Outdoor Bench Options
Discover Beautiful, Durable & Affordable Park Benches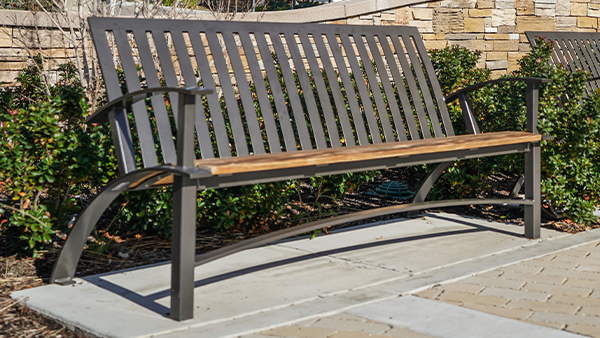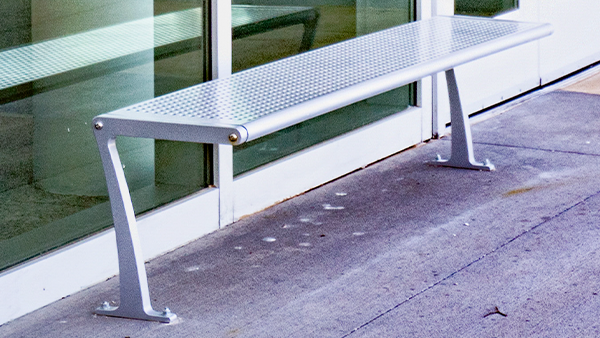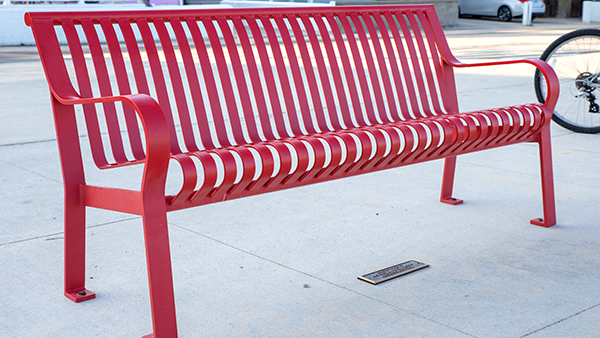 Park benches from Thomas Steele are not only beautiful and incredibly durable. They're also affordable. If you've got a design idea in mind, explore our easy-to-shop site to discover the right style of outdoor bench at the right price.
Decide on the Best Bench
Our benches are manufactured in the USA and constructed of materials that will hold up in outdoor applications.
All of our benches are made of steel (with select models constructed with cast aluminum end frames) or feature a steel frame accompanied with ipe wood or recycled plastic lumber.
Which size bench should you get?
Almost every one of our 20+ styles of wood and metal benches is available in 2-foot, 4-foot, 5-foot, 6-foot, and 8-foot lengths.
Generally, you would allocate 18" for each seat. So if you're trying to accommodate a certain amount of people, first take that number of people and multiple it by 18. That is the total length of benches you would want.
Then converting each bench length to inches, by multiplying the number of feet by 12, you can determine how many and what length of benches you will need.
For example, 10 people would need 180" of bench space. 2 x 6' benches and 1 x 4' bench would give you a total of 192" of bench space. Enough for all 10 people to sit.
Flat or Backed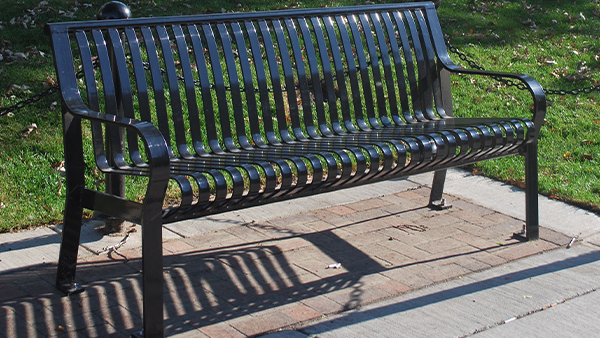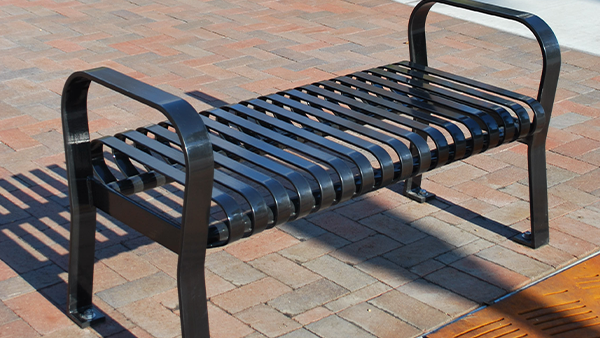 Most bench styles from Thomas Steel are available flat or with a back. Flat benches are a little more versatile allowing users to sit on the bench facing either direction. They're more often used for brief rests. Think bus stops and along a city block.
Backed benches provide more support for the visitor and are recommended when the guest is expected to stay longer. Parents watching children in parks, office courtyards, and next to bodies of water would be examples of where backed benches might be installed.
Mounting Options
Most benches come standard as a surface mount. Where the legs would be anchored to the existing surface.
In-ground mounting is an option on select units where an extension of the leg would be placed below the surface and encased in concrete.
Certain models like the Sawyer bench can be wall-mounted. Either to the top of a wall or the side of a wall.
Learn more about installing commercial site furnishings. Including different methods for each installation type, as well as benefits and drawbacks of each option.
Materials & Finishes
The installation location of your commercial outdoor benches will be the primary factor in selecting the best materials.
We recommend recycled plastic for any environment that requires maximum durability. As this material will not rot, crack, corrode or splinter, and is completely impervious to mold, mildew, and insects. It also requires the least amount of maintenance.
For more temperate locations and a visual appeal of wood, we suggest ipe. This lumber is naturally resistant to rotting, mold, mildew, and insects. Which makes it a great choice for an outside bench. This wood will naturally weather and will require moderate maintenance to maintain its prime look.
No matter what bench you select, be assured you have an industry-leading finish. Each piece of steel on our benches goes through an e-Steele finishing process that cannot be offered by most other manufacturers. This two-step process produces a finish that offers years of durability, even in harsh, outdoor environments.
First, an undercoat is applied to the steel through a state-of-the-art e-coating that uses an epoxy resin water-based paint. Second, an electrostatically-applied polyester topcoat is applied and baked on to the site furnishing.
The result is a smooth, uniform finish able to withstand scratching, impact, chemicals, humidity, and high levels of corrosion from salt.
Ultimately our benches are built with materials and finishes that last. And we're willing to back them up with a 20-year structural warranty.
Memorial Benches
Several bench models can feature plaques and serve as memorial benches. Standard plaque options include rectangles or circle shape, with your choice of several font styles.
We can create custom plaques and have even integrated an existing plaque into our benches.
Decide with Confidence
For assistance in deciding on the best commercial bench, a member of our sales team is available to help. You can contact us through our website, use our online chat during regular business hours, email [email protected] or call us at 1-800-448-7931.
Landscape Benches, Delivered
After Thomas Steele commercial park benches have been hand-crafted to the selected specifications, they are delivered to your dock, driveway, warehouse, or on-site location.
Need an outdoor park bench fast? Our Quick Ship site furnishings leave our facility in 5 days or less. To best accommodate you, we keep an inventory of these products that have already been manufactured. Because of this, there are limited styles, colors, and quantities.
Not finding just the right bench? We can create a custom outdoor bench to bring your idea to life.