About Us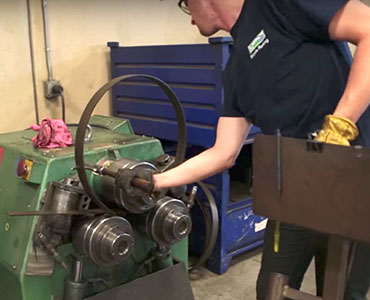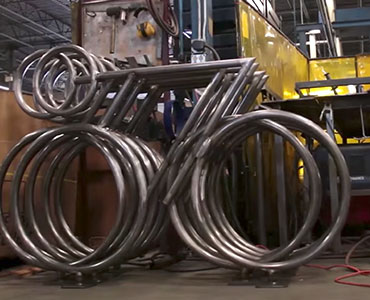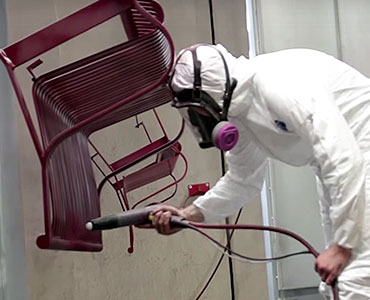 Crafting site furnishings for a lifetime
When you want quality site furnishings, turn to Thomas Steele.
In 2000, Thomas Steele was formed by Graber Manufacturing, Inc. and since then, our craftsmen have been creating site furnishings that stand out for their stylish designs, broad palettes of color, and exceptional handcrafted quality. We offer much more than superior site furnishings however, and can help you:
Save time and money.
Spending just a few minutes on our website can save you hours of research—and in the end, installing durable and long-lasting Thomas Steele site furnishings will eliminate the need to replace furnishings frequently.
Give a distinct personality to your environment.
With 20 different family styles and custom designs available, adding a Thomas Steele piece to your project will not only turn heads, but also keep your property competitive.
Make your community more pedestrian-friendly.
Adding quality Thomas Steele benches, trash and ash receptacles, and planters to any area not only encourages pedestrian traffic, but also contributes to the cleanliness and beauty of an area for residents and visitors.
Our distinct designs are shaped, welded, assembled, and finished not along an assembly line, but one at a time by our skilled craftsmen. We have assisted many architects and engineers, facility owners and managers, schools and universities, municipalities and members of the general services administration in finding the best possible site furnishings that fit their needs or their client's requirements.
If you are seeking functional, beautiful, and long-lasting site furnishings, choose Thomas Steele, site furnishings designed and handcrafted for a lifetime.
Located in Waunakee, Wisconsin, we take pride in our efficient ordering, local manufacturing, and speedy shipping processes that deliver your products right on time. Browse our website, and contact a Thomas Steele site furnishings expert at 608-849-1080 or at [email protected] if you have any questions or custom design needs.
Quality Bike Racks & Site Furnishings
Madrax and Thomas Steele have been providing customers with hand-made, quality bike racks and site furnishings for 30 years. Learn about the great products, process and people of Madrax and Thomas Steele.
---
Our History
The Graber family has been bending metal since 1939 in southern Wisconsin. Our roots in the metal industry run deep, and we are delighted to have brought our customers quality bicycle racks and site furnishings at Madrax and Thomas Steele that continue to exceed expectations year after year.
Originally located in Middleton, Wisconsin, we moved in 2006 to Waunakee, Wisconsin where we continue to provide outstanding craftsmanship and customer service. In 2017 we tripled our building size which allowed us to assist even more customers with bicycle rack and site furnishing needs.
A family tradition that spans generations, Madrax and Thomas Steele are not only looking forward to the next 30 years, but also how we will further refine, improve, and expand our process and products for our customers.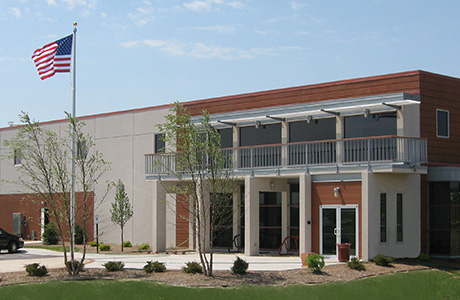 ---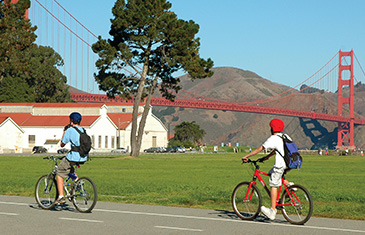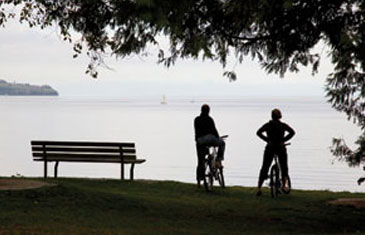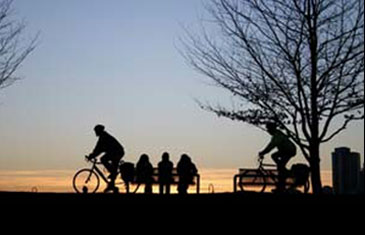 Our Green Philosphy
Bike Green
As a premier manufacturer of bike racks and bike parking systems, Madrax promotes "green" by encouraging biking as an integral part of society. Our bike racks are installed in schools, office complexes, parking garages, residences, hospitals, restaurants, hotels, and anywhere else people bike as a destination. Bicycling reduces the impact on the environment. A four mile trip by bike rather than a car keeps about 15 pounds of pollutants out of the air we breathe! Madrax creates bike racks and bike storage systems that make it easier for people to bike to work, school, and recreational activities.
Walk Green.
Likewise, Thomas Steele is inherently committed to "green" by encouraging pedestrian-friendly projects and environments. Many communities are finding that a streetscapes program is an excellent way to offer an outstanding quality of life for their residents. Thomas Steele site furnishings are part of this important enhancement strategy. We can help make your community more pedestrian-friendly. Benches are an integral part of the downtown area. They provide a place for pedestrians to rest, and generally signal that walking is encouraged as an alternative to cars. Trash and ash receptacles keep the area clean, and planters, especially those used seasonally, contribute to the beautification of the area.
Build Green.
Sustainability, especially environmental sustainability, is the key to our products. The steel used to manufacture our bike racks and site furnishings is produced in the United States using the basic oxygen furnace process. Recycled content, especially post-consumer recycled content, is an important feature of many green products. Our stainless steel bike racks are made of up to 90% recycled material. One Walden recycled plastic bench contains the equivalent of 750 recycled plastic milk jugs! Our recycled plastic consists of high-density polyethylene material (HDPE), also made from post-consumer recycled plastic. The material is graffiti and ultraviolet (UV) resistant and is ideal for outdoor use.
Madrax and Thomas Steele products further meet the Green Standard by having exceptional durability and low maintenance requirements. Our bike racks and site furnishings are environmentally attractive because they do not need to be replaced as often, and their maintenance has a very low impact because harmful environmental chemicals are not needed to clean them. All of the wood we use for our site furnishings must go through a chain of custody certification process. Moreover, the vendors we use for outsourcing are under 100 miles away from our plant, well within the 500 mile limit for this credit requirement.
All Thomas Steele and selected Madrax products are undercoated with our trademark e-Steele™ process which uses a state-of-the-art e-coating with an epoxy resin water-based paint for a process that produces a high durability coating. Epoxy e-coatings define the global benchmark in demanding environments where corrosion resistance must be maximized. Environmental awareness is another reason we e-coat. The e-coating process is environmentally friendly because it produces little or no HAPs (hazardous air pollutants), ultra-low VOCs (volatile organic compounds), and is OSHA and EPA compliant.
Our new plant in Waunakee, Wisconsin also has many "green" features. Among them are our air filtration system as opposed to an exhaust system. Four large Donaldson Torits air collectors mounted to the ceiling constantly filter and recycle the air, and a thermostatically controlled air compressor exhaust system recycles the heat from the plant to the office area in the winter and filters the heat out of the plant in the summer.
Live Green.
We all impact the planet every day by virtue of being alive. At Madrax and Thomas Steele, we are committed to a responsible, environmentally aware manufacturing process for both our workers and our products. Our products support bike and pedestrian-friendly communities. In the community that is the greater world at large, we walk respectfully and take care to tread lightly on Mother Earth.